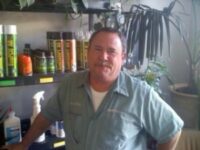 Merlin's Pest Control opened for business in 2004. Dave R. "Big Dave" Hoffman (Senior) started the company in his garage. Our original service vehicle was a 1987 Chevrolet Astro van that was basically a family heirloom. We had nothing but simple tools of the trade; all of our paperwork was handwritten. Dave was a man with a plan and a can.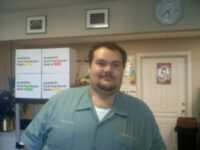 Senior was joined in 2007 by his son, David S. "Little Dave" Hoffman (Junior). Little Dave worked in the computer field for many years and brought his skills and experience to the company. We acquired our first workstation computer, followed by a server, and Merlin's Pest Control came online.
In August 2009, we opened our first shop, located on Hamilton Avenue in Mount Healthy, Ohio. After many successful years, we relocated to Fairfield, Ohio in 2016. The bigger space allowed us to expand our services.
As past members of the Cincinnati and Hamilton County Joint Bed Bug Task Force, Merlin's has worked with local and state representatives, universities, and the Hamilton County Board of Health, as well as performing in-house R&D. We continue to provide top-notch service, using the most updated protocols, to give our customers the best possible outcomes. Many of our customers have been with us since it was just Big Dave rolling up in the Astro!
We are proud to be a locally owned and operated small business, delivering home town service in a big time city.